Monthly Archives:
April 2014
Sonic Visualiser: "Sonic Visualiser is an application for viewing and analysing the contents of music audio files."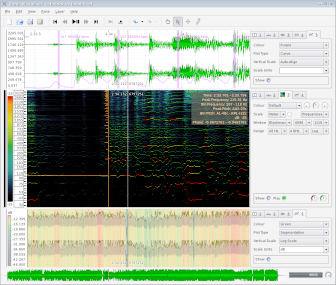 What Is Music Mastering, Anyway? | The High Fidelity Report
"On a good playback system, my mastering work should sound lifelike. That's always been my goal. I can't worry about what kind of stereo one will be playing it back on. That way leads to madness. I like to know about the wide range of gear people have from cheap to expensive. It's a nice thing that people playing with both $20,000 and $500 stereo sets can say that a record I mastered sounds good, but there is no way to tailor a record to sound good on only $1k or $50k systems or whatever. Too many variables."
This is a great look at how sound waves behave. Not a visualization, but actual images of the sound waves. Pretty cool.